Lighted clothes are very popular with performers. Here is an example of an Enlighted bra being worn as part of a dancer's costume.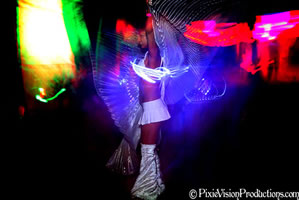 the wings are available on the performer's site: indirani.com
---
how to order
We offer all kinds of flashy clothes that will enhance your stage presence. Please see our custom orders page for pricing guidelines, or contact us for more information.
---