big rig air guitar costume
We were commisioned to create a lighted vest, shorts, and gloves for Randall "Big Rig" Layman, a 4-time regional champ and member of the US Air Guitar Hall of Fame.
The letters were created with custom embroidered patches with internal white LED lighting.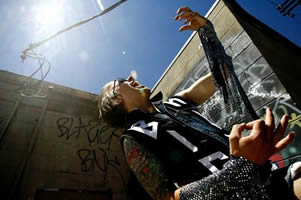 We also created lighted gloves, with white LEDs on the backs of the hands, near the fingertips.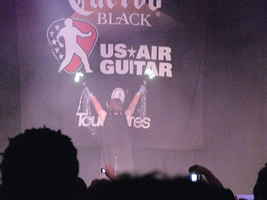 ---
how to order
We offer all kinds of flashy clothes that will enhance your stage presence. See this page for other examples of lighted gloves.
Please see our custom orders page for pricing guidelines, or contact us for more information.
---