blitz on sat1 tv

---

Light Up Bras

Summer 2006

Sat1, "Blitz" German entertainment TV
Our Enlighted bras were featured in a segment on Blitz, a primetime lifestyle/magazine show on Sat1 German television. See the Blitz site on sat1.de for more information about the show.
Janet Hansen in her studio
Amaya modeling a pink feather bra
beige bra with RGB color-changing LEDs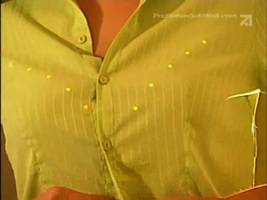 view of color-changing bra shown through a sheer button-down shirt
Amaya modeling the hypnobra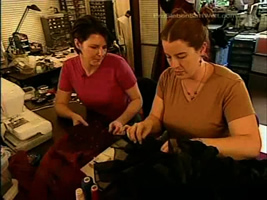 Janet and Katherine in the studio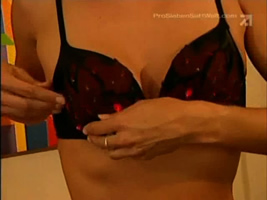 Amaya modeling a flame bra
Video clip of the lighted bra segment (Quicktime, 5MB)
---
how to order
Please see our main lighted bras p
age for more information about the products shown in this segment. Some of the designs are available on our ready-made orders page; the rest are available as custom orders.
---