The Gecko Brothers are the mid-south's "hottest" entertainment band, shown here wearing silver liquid-look shirts with white light-up buttons by Enlighted.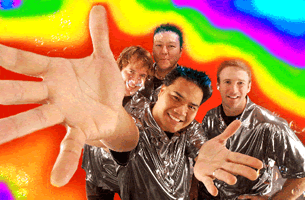 Based in Memphis, Tennessee, the Gecko Brothers are a live, high energy dance and rock show band. They cover a wide range of 70's and 80's tunes, and perform in all sorts of venues, ranging from corporate parties, festivals, and local clubs, to weddings and proms. Please check their web site - www.thegeckobrothers.com
---
how to order
We offer all kinds of flashy clothes that will enhance your stage presence. Please check our custom orders pages for more information.
---