korn

---

boost mobile rockcorps concert

Kodak Theater
Hollywood, CA

March 30, 2007
Korn performed at this BMRC concert promoting youth volunteer service, with several Enlighted accessories added to their stage show, including drumsticks and wristbands with red LED accents. The drumsticks continued to be used for many other shows in their ongoing 2007 Family Values tour.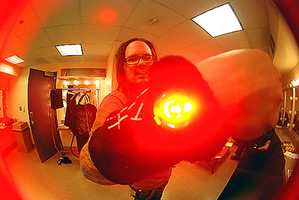 photo Sébastien Paquet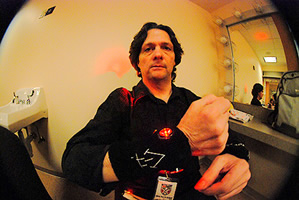 photo Sébastien Paquet
Other examples of Enlighted wristbands can be seen on this page.
---
how to order
If you're interested in increasing your visibility on stage, please see our custom orders page, or contact us for more information about lighted costumes for musicians and other performers.
---