the rockettes, 'heart & lights'
Radio City Music Hall, NYC

Enlighted was honored to be involved with the development of cutting-edge new wearable technology for the Rockettes, for their upcoming live theatrical production "Heart & Lights" that will premiere at Radio City Music Hall in spring 2015.

In the high-energy number "Electricity", they dance while wearing black jackets encrusted with crystals and Enlighted smart RGB LED pixels.
---
The Rockettes have made several promotional appearances around the city with these LED jackets:
---
A portion of the show was unveiled on Wednesday, September 18, 2013, on the finale of NBC's America's Got Talent.
video of the performance on America's Got Talent (direct youtube link)
---
Still shots from the America's Got Talent performance: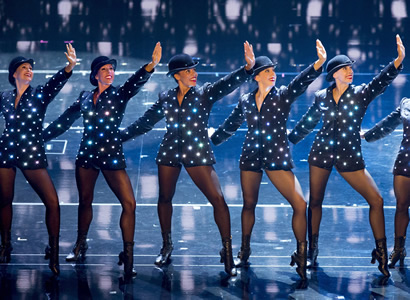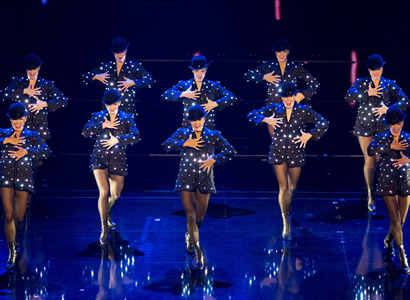 Articles with additional information about the show:
"What, No Kick Line? A Novelty From the Rockettes" (NY Times, Sept 17, 2013)
"MSGE Announces All New Live Theatrical Production, 'Heart and Lights'" (Broadway World, Sept 18, 2013)
Related Facebook pages: Heart & Lights, The Rockettes
---
how to order
We offer all kinds of flashy clothes, props, and accessories that will enhance your stage presence. Please see our custom orders page, or contact us for more information.
---