sweatshirts with twinkling LEDs
These brightly-colored sweatshirts are decorated with individually mounted LEDs. The examples shown below are made in children's sizes, with about 25 lights in the pink jacket (the smallest one), and about 50 in the red pullover (the largest of the set).
The lights are arranged in a random star field, and animated with a fast flashing pattern. See this video clip for a sample of the animation. The internal connecting wires are concealed within fabric linings that have been added to all of the shirts.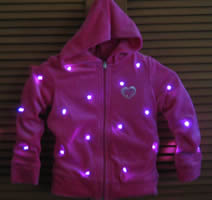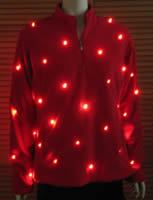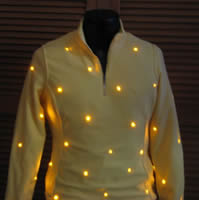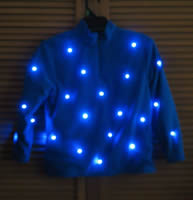 ---
how to order
We offer all kinds of flashy clothes that will enhance your stage presence. Please see our custom orders page for more information.
---