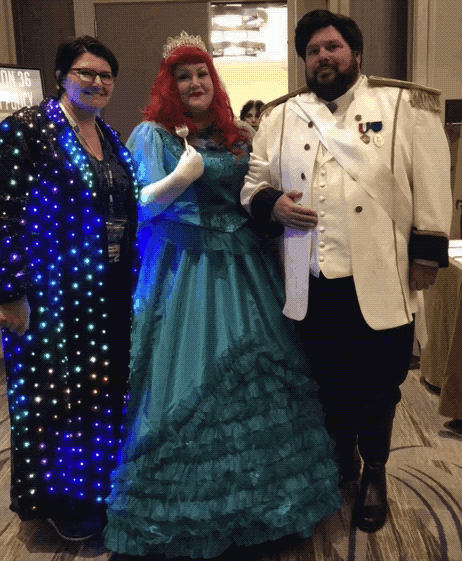 Costume-Con is an international convention devoted to all kinds of costuming. The 36th edition (Costume-Con 36) was held May 11-14, 2018, at the DoubleTree Hilton in Mission Valley, San Diego, CA. This was the first time the convention returned to San Diego since it originated here in 1983.
Janet Hansen, founder of Enlighted, gave two lectures on lighted clothing and costumes. She presented a series of case studies and tips for installing electronic lighting in textiles. She also brought a rack of samples for attendees to see up close.
In the second photo on this page, Janet is wearing her "Janet" cosplay outfit, based on the character from the comedy series The Good Place.