FIDM Innovative Materials Conference, 2014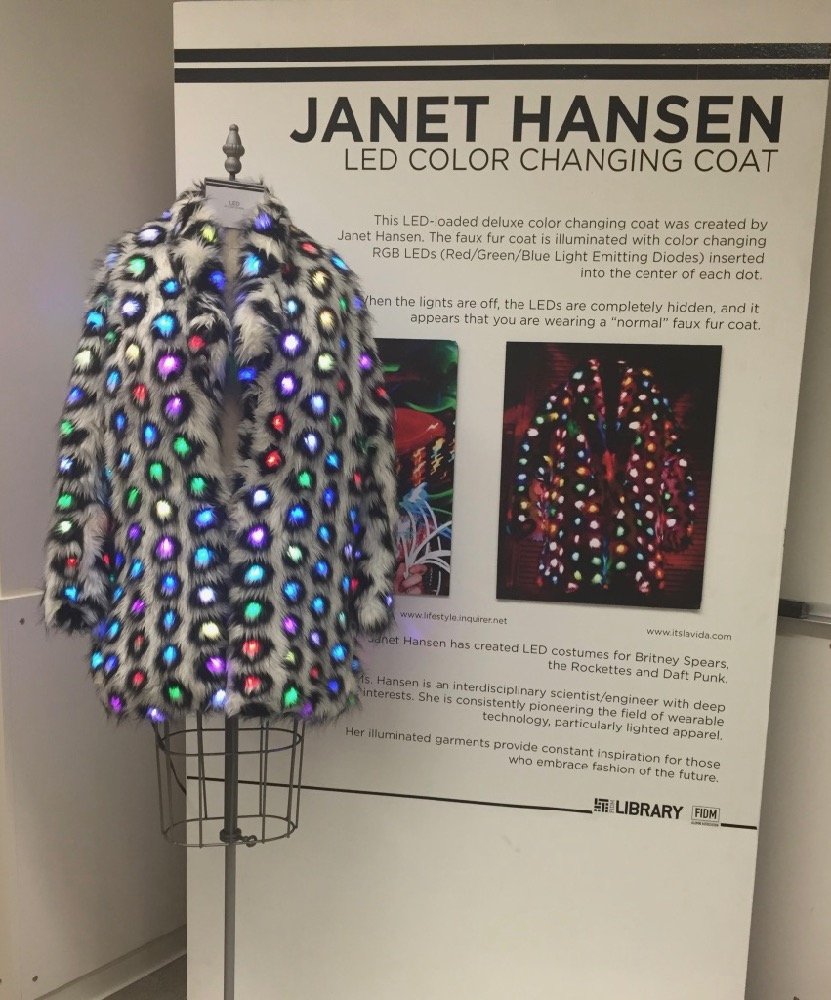 In August 2014, Janet Hansen was the featured guest speaker at the 5th Annual Innovative Materials Conference at FIDM, the Fashion Institute of Design & Merchandising, in Los Angeles, California. She presented examples of recent work, and talked about wearable technology in the field of apparel and costume design.
Two Enlighted jackets traveled with the conference to several other FIDM locations, and Janet repeated the lecture at the San Diego FIDM campus in February 2015.