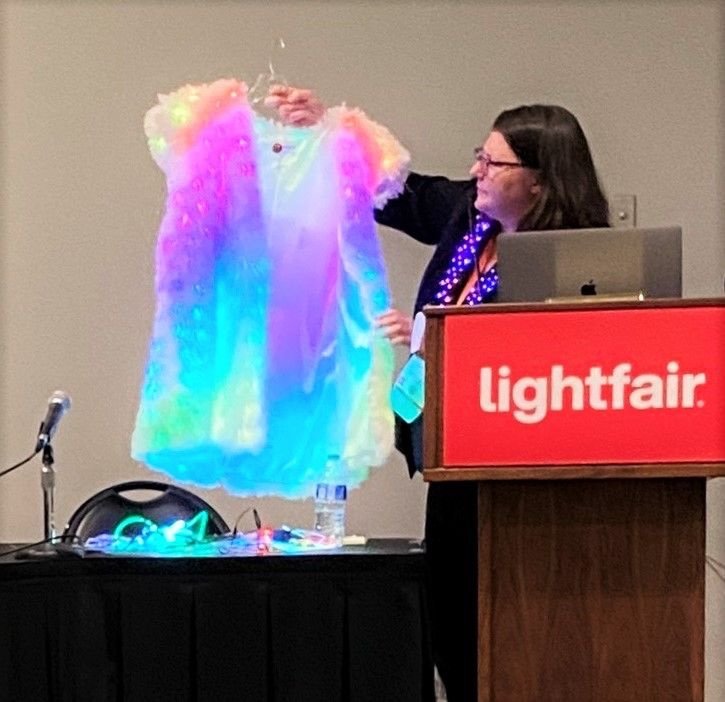 I was an invited speaker at LightFair 2023, May 22-25 at Javits Center in New York. The tradeshow covered the art, science, business, technology, and installation aspects of the lighting industry. My topic was "Artistic Illumination of Clothing, Costumes, and Accessories," and I brought a variety of samples to share with the audience.
The talk began with advice on how to start the design process for a wearable lighting project. I also reviewed the recent changes in technology that have led to modern-day RGB LED smart pixels and controllers, and demonstrated the evolution of features using case studies of my own work.
video
I created a recap of my lecture (audio added to a slideshow), which you can watch in the video below.