Naomi's Title on Total Divas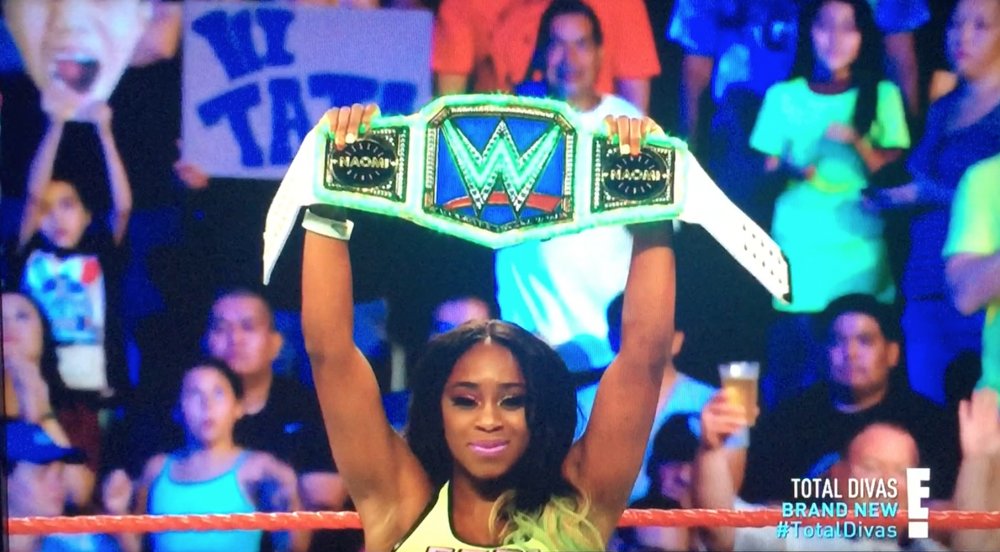 Several of the women of WWE appear on Total Divas, a behind-the-scenes look at life as a professional wrestler, on the E! network. In Season 7, Episode 3, "Breaking All the Rules," one of the main story lines involves Trinity/Naomi's quest to make her championship title belt glow as much as the rest of her outfit when she is introduced at the start of a match.
Janet Hansen of Enlighted makes her reality TV debut (as a voice on the phone), and the episode does a great job of demonstrating how a custom lighted garment or accessory can make a huge difference in increasing your visibility, as you pursue your career goals.
We met all of her design requirements, in an extremely fast turn-around time, to get the title back in her hands before her next live show.
video
The video clip below includes a few highlights from the show.