50 cent - EL Wire
---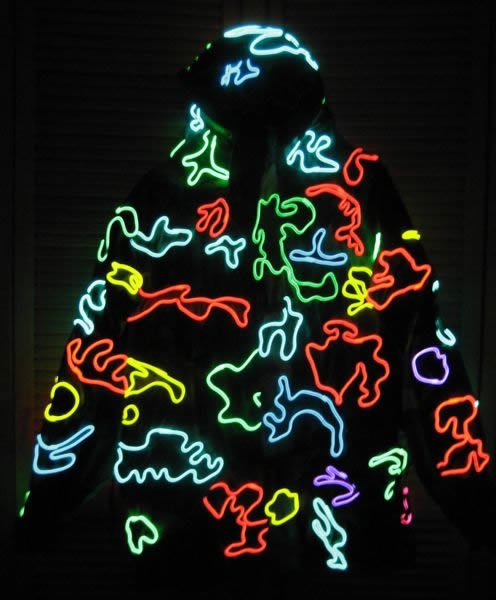 In August 2010, we were commissioned to create lighted clothing for 50 Cent and his G-Unit crew, for their appearances in the historic Home and Home Tour, co-headlined by Jay-Z and Eminem. Two shows were performed in Detroit, Michigan (September 2 and 3), and two shows were performed in Yankee Stadium in New York (September 13 and 14).
We designed and installed custom lighting for several dozen pieces of clothing, including jackets, vests, shirts, and pants, and for accessories such as hats, sunglasses, and a backpack. These pieces were lit up with EL wire, following the key design features of seams, logos, textile-base patterns, and a camouflage print.
We've included this in our gallery as an example of our past work, but we no longer offer EL wire as an option for custom installations.