Ashraf Coat 2020
---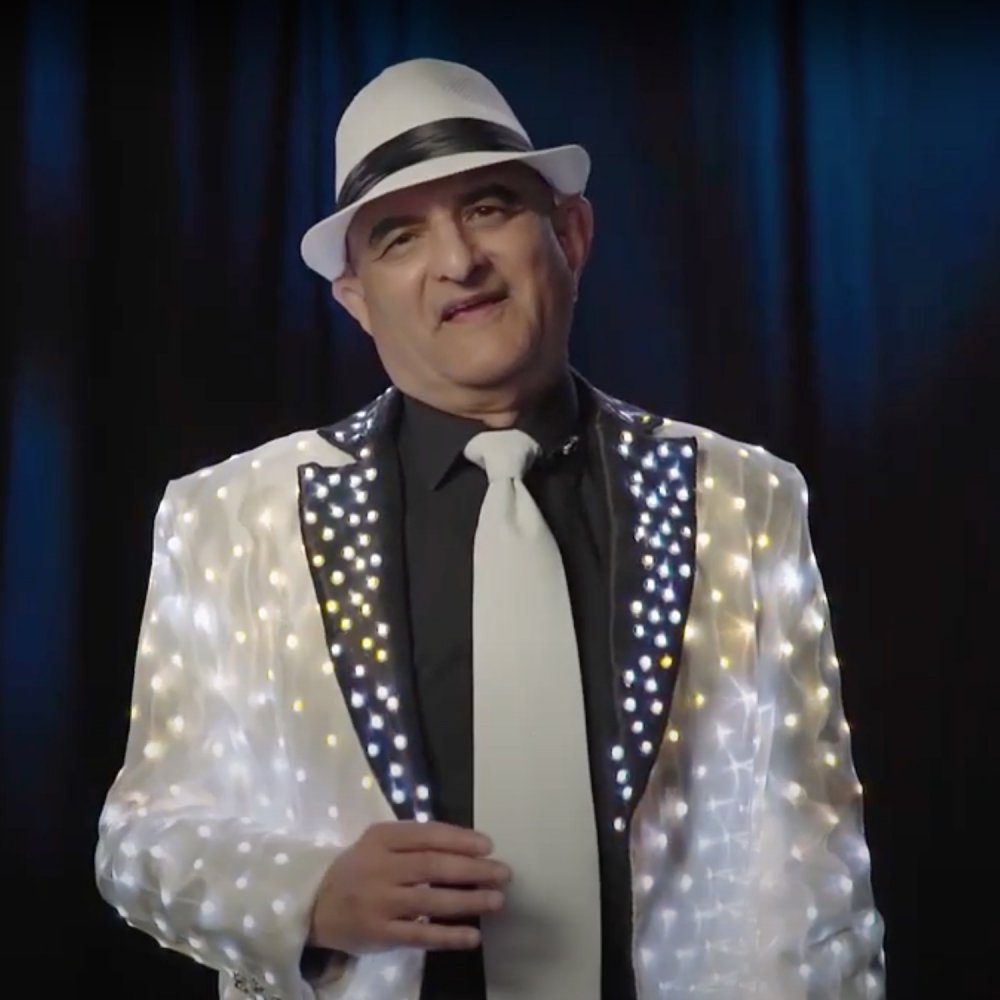 This custom Enlighted suit jacket is decorated with about 1000 individually addressable LED pixels covering the front, back, arms, and collar. The name 'Ashraf' is also illuminated on the back, with LED backlighting behind sheer embroidered block letters. The entire coat is covered with a sheer white organza overlay that conceals the wiring but allows light to pass through.
Instead of the usual RGB LED pixel type, this coat is made with WWA pixels, which have emitters for cool white, warm white, and amber, instead of red, green, and blue. Within this color scheme, the vest is programmed with a variety of plaid patterns, downward wipes, and a few types of twinkling effects.
Our client for this project was Ashraf Habibulah, CEO of Computers and Structures, Inc. He generally wears one of our Enlighted jackets when he makes his grand entrance at the annual CSI gala, but the 2020 event was cancelled due to the pandemic. Ashraf also wears these pieces for a variety of speaking engagements, which can be seen on his YouTube channel.
video
The clip below shows some of the animation patterns for this suit jacket, viewed from the front and the back.