Ashraf's Vest 2016
---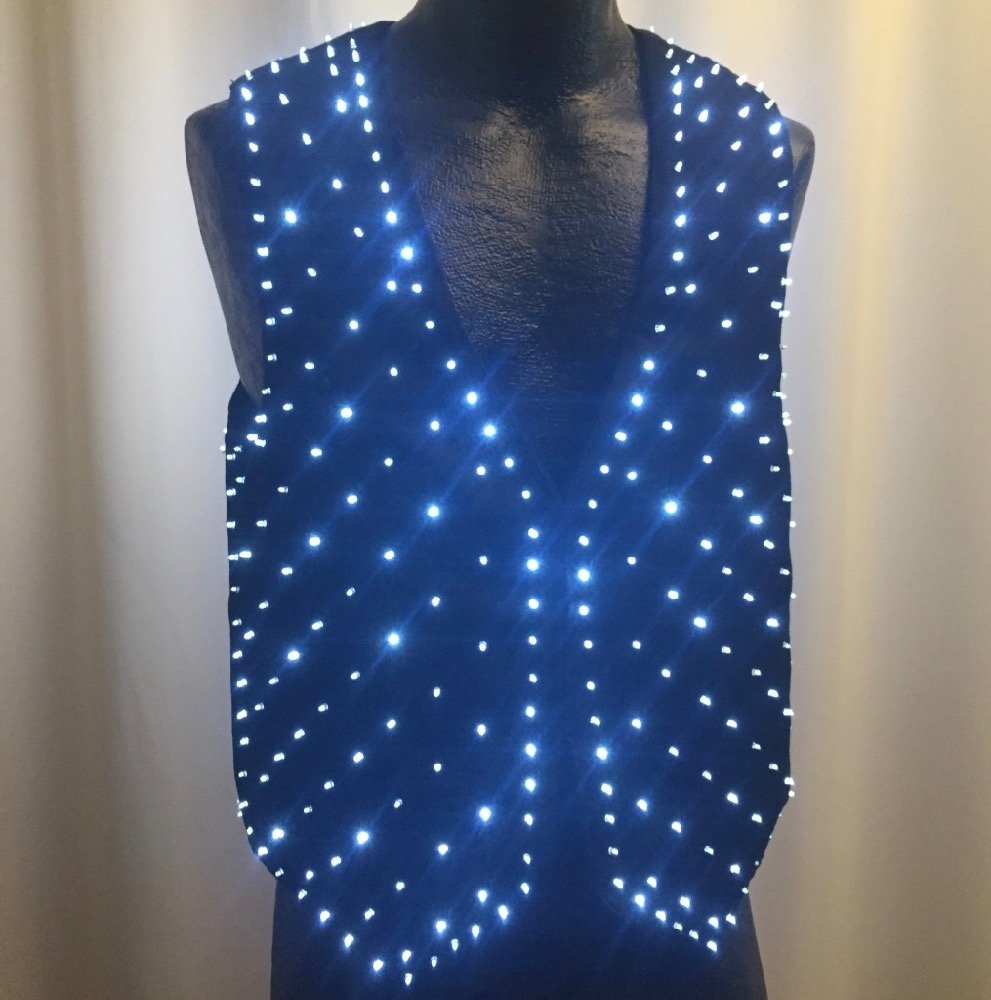 A lighted vest is a great alternative when a lighted suit jacket would be too formal (or too warm), or perhaps you'd like a garment that takes up less space when you're traveling.
This lighted vest contains over 500 cool white LEDs embedded in the fabric, with the flat 3mm lenses exposed on the outside, like small gems. The whole surface of the vest is covered with lights, with inter-LED spacing of about 1.5" on the front, 3" on the back, and <1" for the outlines on the edges and side seams. On the back, the name 'Ashraf' is lit up with a dense grid of the same lights.
Our client for this project was Ashraf Habibulah, CEO of Computers and Structures, Inc. He's wearing custom Enlighted clothing (including this vest) in many of the inspirational videos on his YouTube channel.
video
The clip below demonstrates the flashing patterns, with a front view and back view. The steady glowing effect, with all of the lights on at once, is useful when posing for photographs.