Bra with 100 RGB LEDs
---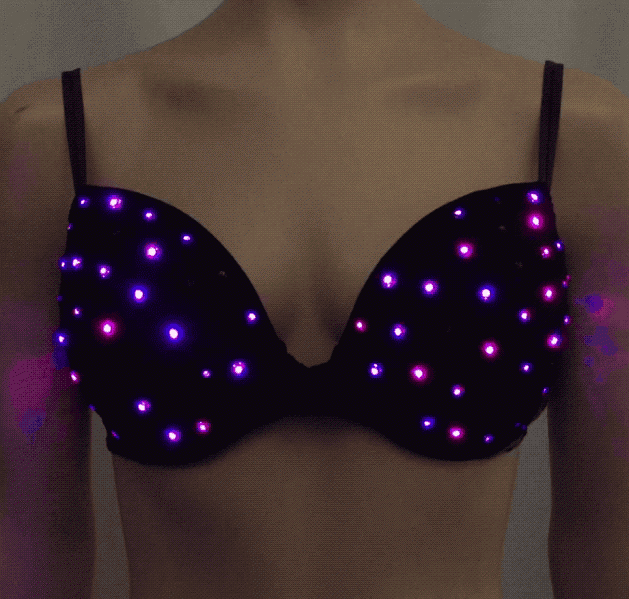 This project takes lighted bras to the next level, with a design that allows for independent control of about 100 RGB LED pixels (50 per side). Depending on the cup size, the number of lights can be adjusted for a custom order.
The lights can be animated in random twinkling patterns in any color, with sweeps of light across the body that coordinate with other pieces of your costume, or they can even spell out a few simple letters or numbers.
The garment is self contained, with a small LED control box hidden in one side of the bra strap, and a rechargeable 9V battery hidden in a pocket under the opposite arm. This custom bra also includes an on/off switch and mode switch that can be accessed discreetly by the wearer.
video
The clip below demonstrates some of the possible patterns.