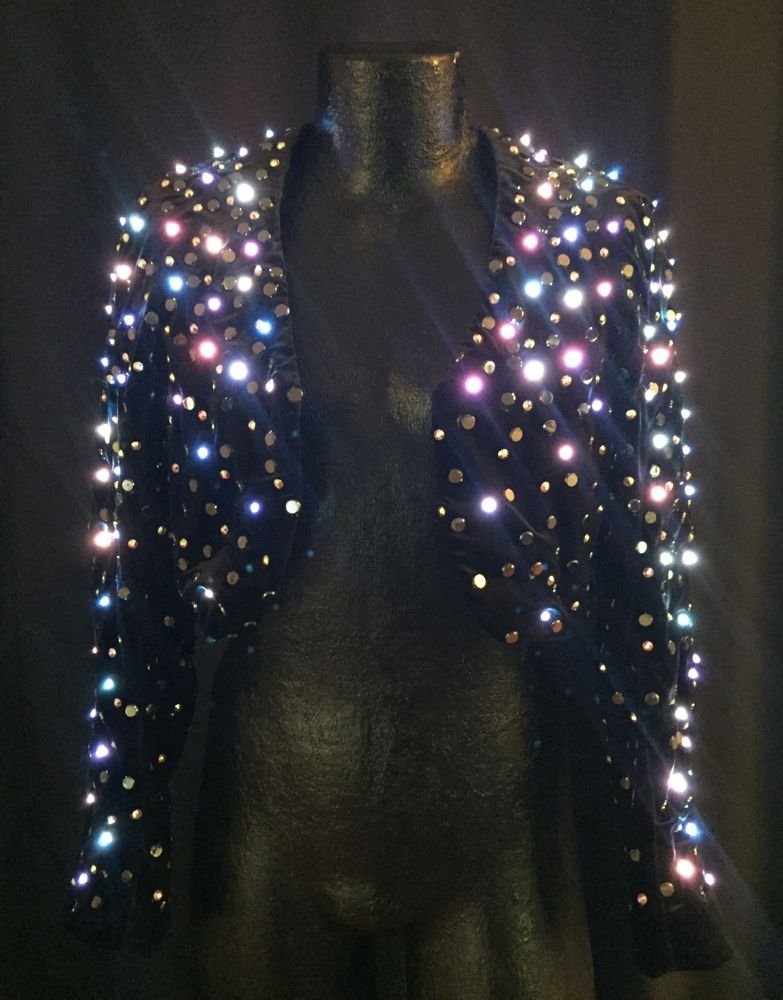 Enlighted was commissioned to create and install the lighting for Mr. Mistoffelees in the 2016 revival of Cats on Broadway in New York.
We mounted 160 RGB LED pixels in the front, back, and sleeves of his iconic "tuxedo cat" cropped jacket. These lights are individually addressable and controllable via wireless DMX, so that they can be manipulated in real time from the main lighting console in the theater.
This costume continues to be used on the ongoing North American tour of Cats, and a replica is also on display at the Madame Tussauds New York exhibit, Create the Magic of Broadway, opening in the summer of 2019.
video
In the promotional video below, the lighted jacket is visible about 10 seconds into the clip, and again near the end.