Color Changing Faux Fur Coat
---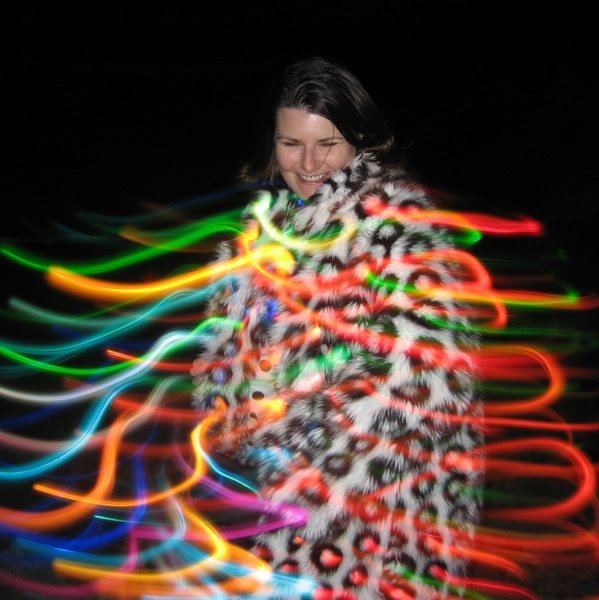 This has been one of our favorite pieces ever since it was first created (in 2007). It is a mid-thigh length unisex coat made of faux fur with a white background and a grid of black circles. We installed a slow-fade color-changing RGB LED into the center of each of each ring, using a total of about 400 lights. The colors are diffused nicely in the white region within the ring, but it does not spread much in the darker part of the fur, resulting in a polka-dotted effect.
When the coat is first turned on, the lights are synchronized for a while (going through a slow fade of red, green, blue, gold, aqua, pink). Over time, the individual lights go through their changes independently and out of phase, for a nice random color changing efffect. When the lights are off, they are completely hidden, and it looks like you are wearing a "normal" faux fur coat.
video
The clip shows the slow random color transitions in the coat, for both the front and back views.