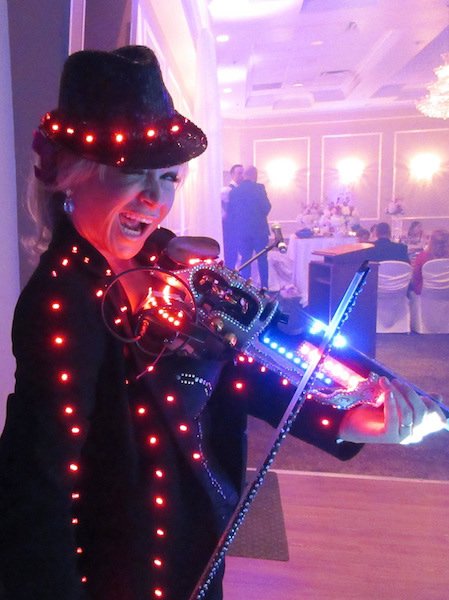 Enlighted created this custom LED suit for Elena, a musician who enjoys using lighted elements in her performances. She plays the violin, harp, and piano at a variety of events - more information is available at her website, elenamusician.com.
This outfit consists of a black jacket, matching pants, and a fedora-style hat. We used steady-glowing red LEDs to outline the major seams of the jacket, the side seams of the pants, and the hatband.
video
In the example below, she's wearing her Enlighted suit while playing an electric violin (which is also illuminated, but not by us).