Enlighted Capelet
---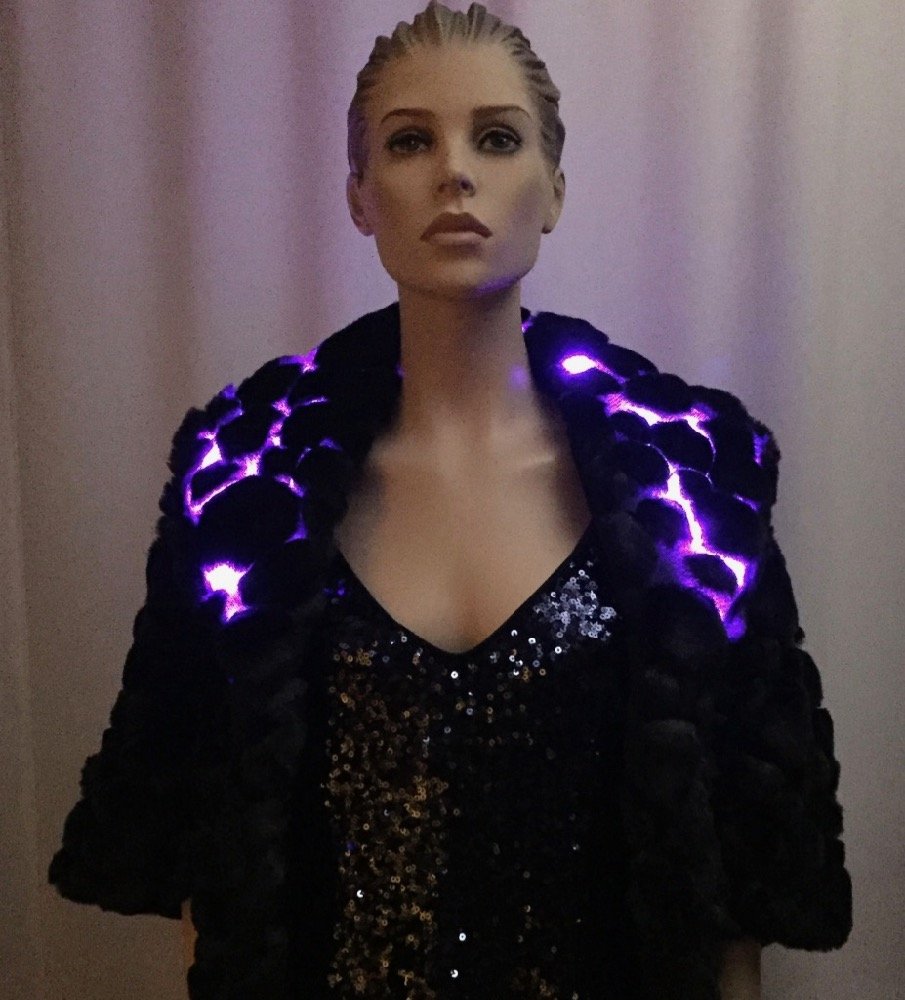 This Enlighted capelet has several dozen RGB LEDs illuminating the oversized collar. The lights shine through sheer gaps between the bubble-like shapes in the faux fur texture. The overall effect is subtle, by design.
When it is not turned on, it is a comfortable faux fur evening wrap, suitable for many occassions. When you choose to light it up, the effect is elegant and interesting, without being "too much."
The cut of this capelet (inspired by a vintage stole) provides the illusion of sleeves, even though it is a cape. It has a front hook-and-eye closure, and two front pockets, which also hold the small LED controller and battery pack.
The photos show two versions: one with all black faux fur, and another with a red/brown faux fur exterior. Both types come with the same set of lighting patterns. Customized lighting patterns are also available, on request.
video
The video below demonstrates the following lighting patterns for a black capelet and a red/brown capelet.
1) steady glowing pink
2) steady red
3) steady gold
4) steady green
5) steady blue
6) steady white
7) slow downward wipe with color changes
8) moving rainbow effect
How to Order
This limited edition item is available in our online store.
$490.00