Enlighted Party Vest
---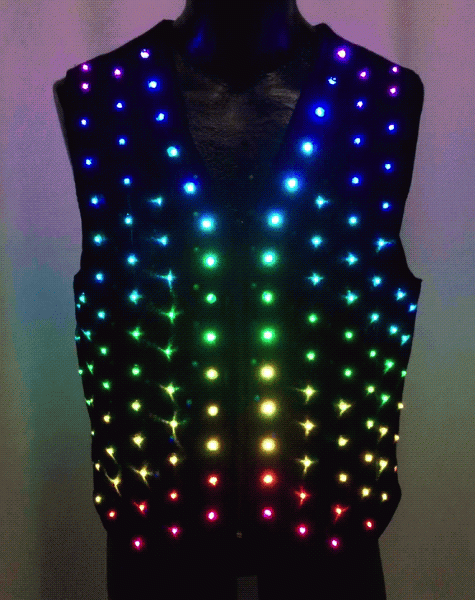 Bring your own personal light show to the party with an Enlighted vest. This version, created in early 2018, is covered with hundreds of RGB LED pixels arranged in a dense grid.
Most of the lights are concealed behind a sheer layer of black organza. Along the center zipper, two lines of lights have exposed lenses on the outside of the fabric, for added visual interest.
The vest can display a variety of patterns, selected by mode switches hidden in the lining near the right hip. Some involve a sparse arrangement of lights, like a "rain" effect or a random sparkle, while others light up all the LEDs at once.
video
The clip below shows front and back views of the vest, in the Enlighted studio. Some of the effects include a smiley face design on the back.