Flying Over Sunset
---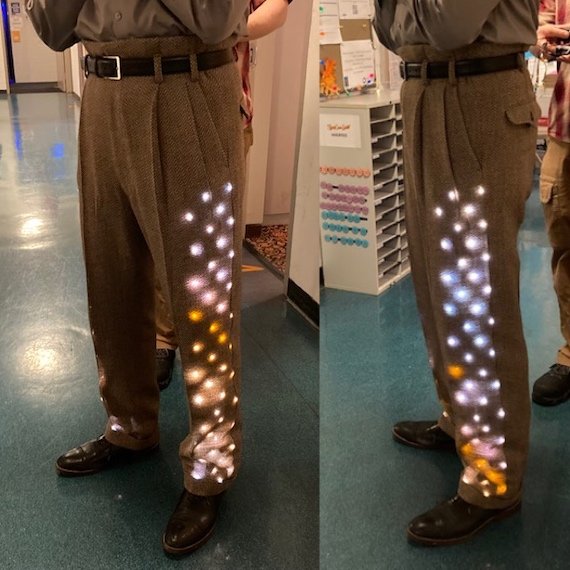 We were commissioned to install lighting in some of the costumes for the new musical Flying Over Sunset at the Lincoln Center Theater in New York.
The fictional story takes you to 1950s Hollywood, where Cary Grant, Clare Boothe Luce, and Aldous Huxley have gathered in a beach house for an acid trip. In a scene where the drugs are starting to take effect, the production wanted to simulate visual hallucinations that the audience could see.
Using LEDs mounted inside the garments, we created white and amber rippling effects in the herringbone pattern of a man's trousers, and bursts of color in a floral skirt worn by another lead.
The electronics were attached to removable panels in the pants, and a removable petticoat under the skirt. The outer layers were sheer enough to allow some light to shine through, while concealing the wiring.
video
The clip below shows the sample animation for the trousers, and also for the petticoat (without the skirt overlay).