Ghost Rider Cosplay
---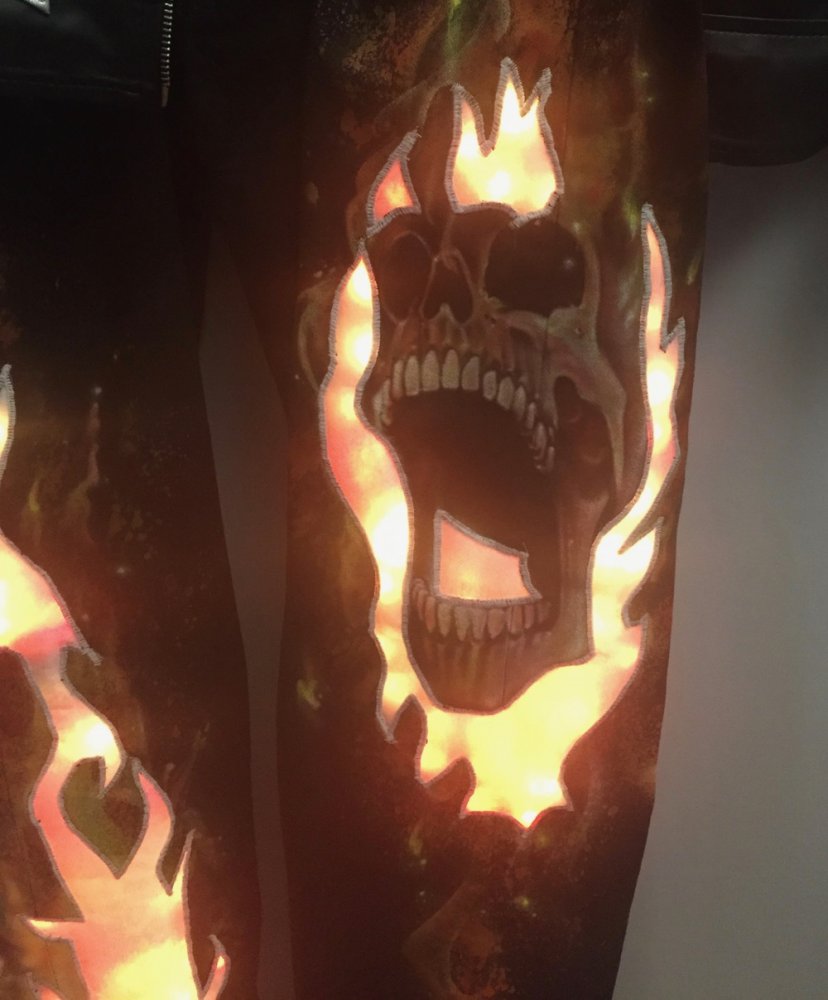 Enlighted was commissioned to add the LED flame lighting in the jacket and pants of this Ghost Rider costume, from Marvel's Agents of S.H.I.E.L.D.
We created flame-shaped embroidered patches with sheer fabric windows, allowing the backlighting to be mounted inside the clothing, in the lining. These regions are lit up by chains of flat RGB LED pixels joined by thin flexible wires. Using our custom LED controller, the lights are animated in a few flickering patterns, using mostly red and gold light.
video
The clips below demonstrate the animation patterns for the whole suit, as well as close-up views of a sleeve and the skull area on the pants.