Glow Gala - Accessories
---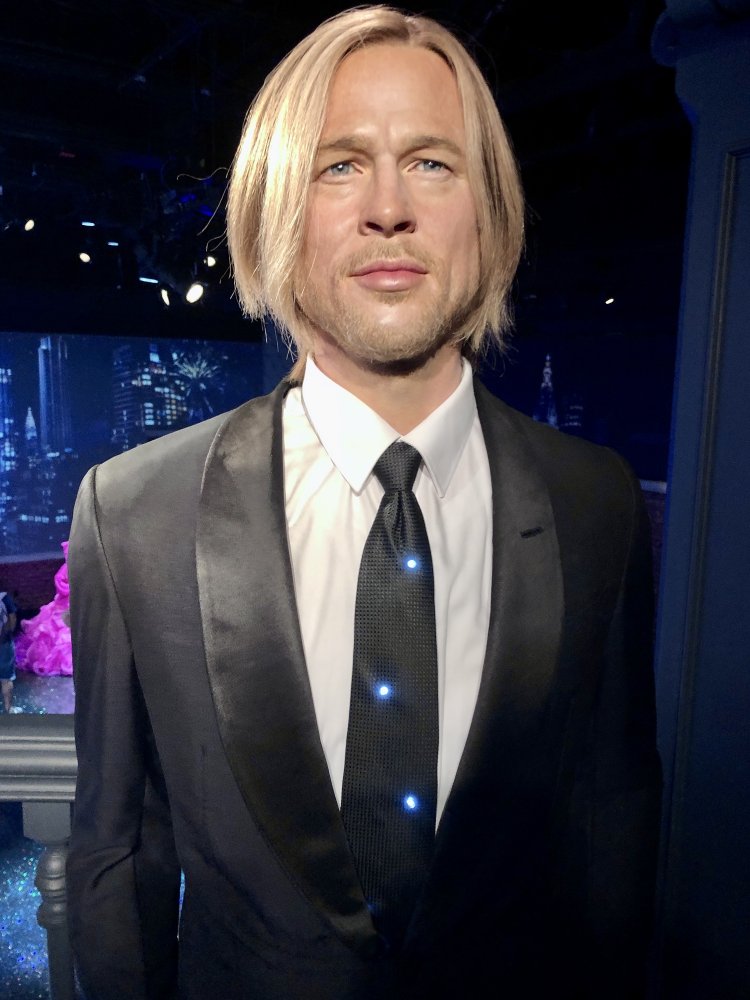 As part of our work for the new Glow Gala room at Madame Tussaud's New York, Enlighted was commissioned to add LED accents to variety of accessories and garments worn by other wax figures in the room. These are relatively subtle decorations which are illuminated continuously or have a slow twinkling effect.
For Brad Pitt, we made a tie with cool white LEDs. Kourtney Kardashian is wearing a black velvet pantsuit with metallic sparkles and a scattering of cool white LEDs.
Aishwarya Rai is wearing a dress with pink LEDs embedded in some of the rosettes near the hem. Justin Beiber is wearing a shirt with gold LED buttons.
Angelina Jolie is wearing a dress with an embedded fiber optic design. P Diddy is wearing a fiber optic bowtie with matching pocket square, and Morgan Freeman is wearing a scarf with subtle fiber optic illumination.