Houston Astros Mascot
---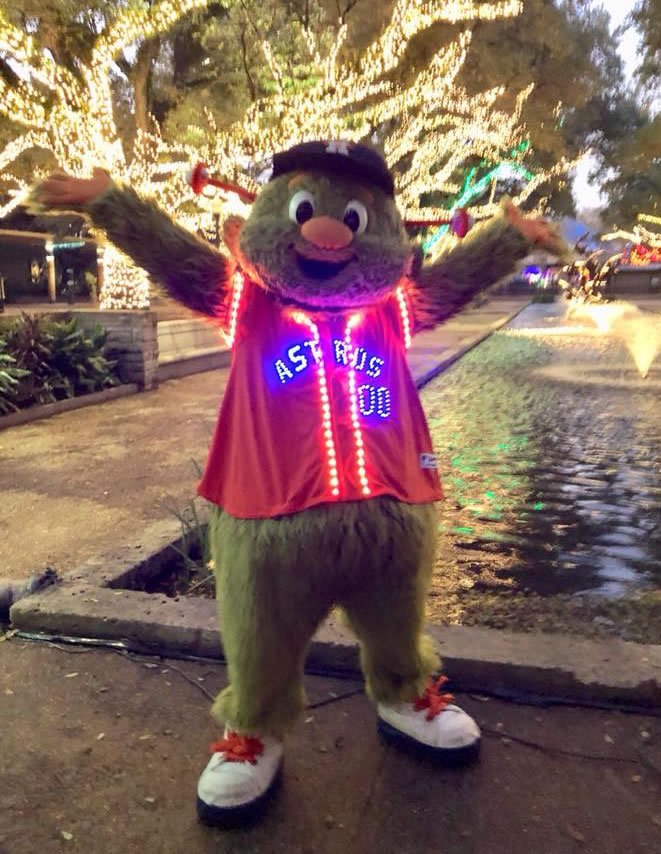 Enlighted was commissioned to design and install lighting in this jersey for Orbit, the mascot of the Houston Astros (just in time for the 2017 playoffs!).
We lit up the text and numerals on the front and back of the jersey with traditional blue LEDs, with a few flashing options for that part of the lighting (steady glow, twinkle, or chase). The piping on the sleeves and other outlines are lit with independently controllable RGB LED pixels, which are animated in a variety of patterns in the team colors of blue, orange, and white.
video
The video clip below demonstrates some of the flashing patterns in the RGB LED pixels in the piping.