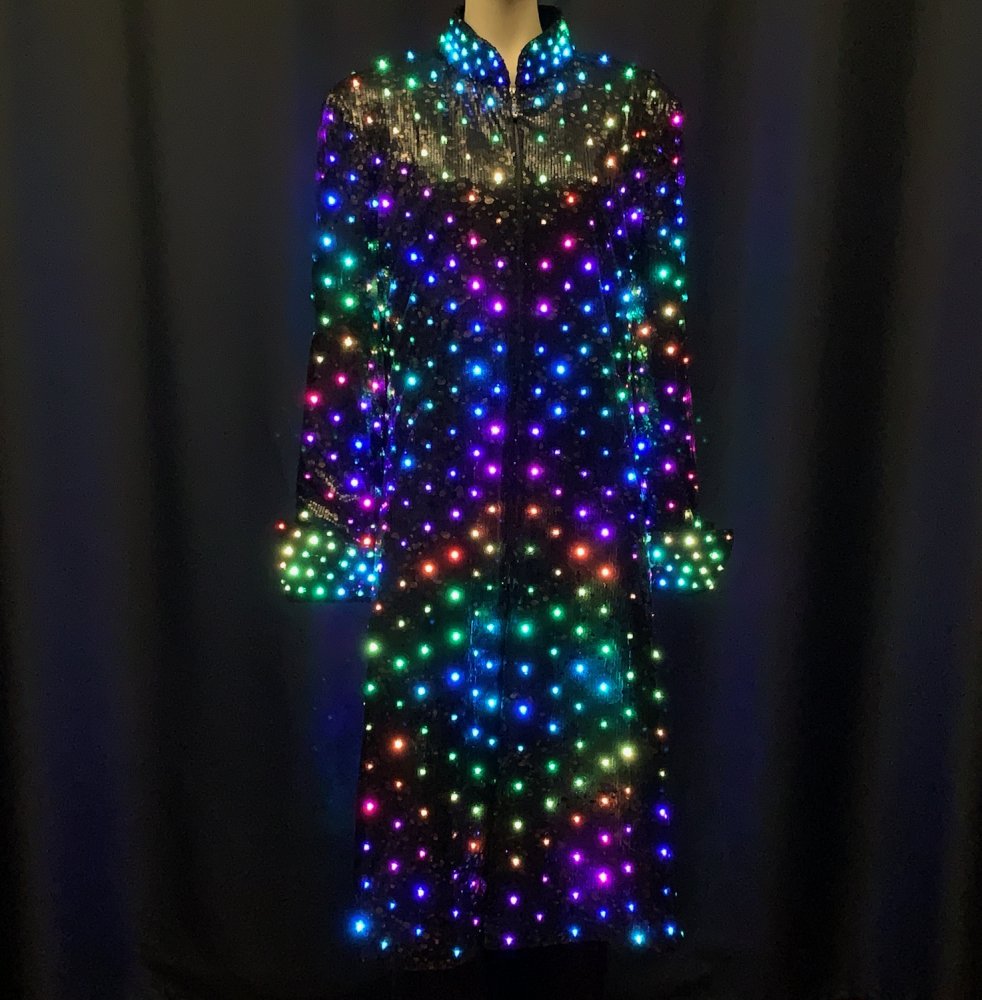 We were commissioned to create a lighted costume for use in Mesmerica Live, a 360 degree immerssive art and music show presented in a dome theater or planetarium. The show combines video, lighting, and music. Some of the shows also include a live performance by composer and percussionist James Hood, where he uses the LED-enhanced wardrobe.
At our first meeting, he loved my black sequined trench coat so much that he rented it for several of his shows while having a new fitted version customized for himself. The piece is decorated with about 1000 RGB LED pixels covering the entire surface, with a higher density of lights on the collar and cuffs. The outer layer is made of a sheer fabric with black mini sequins.
We also added lighting down the side seams of a pair of velvet trousers. These garments are lit up for several songs in the performance as James moves around on the stage. The lighting effects are triggered via wireless DMX.
video
The video below shows some of the effects, as recorded in our studio.