Kacey Musgraves
---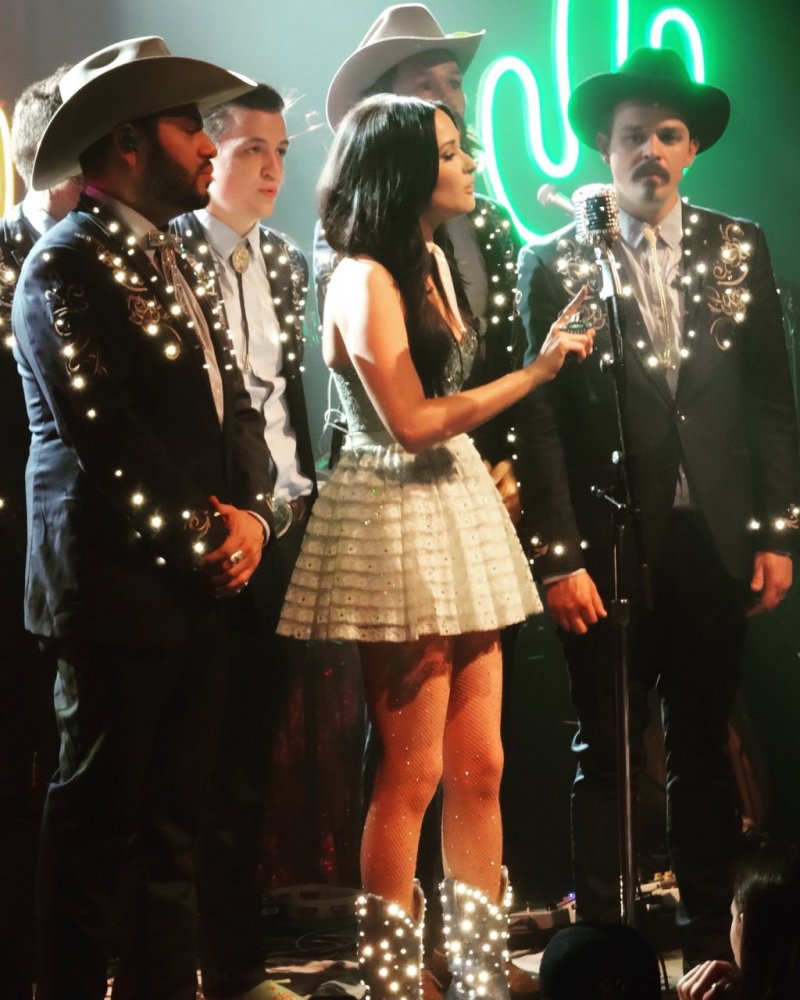 Enlighted created these light-up boots for Kacey Musgraves, worn during her live performance at the 2014 Grammys, where she won for Country Song of the Year and Best Country Album.
We also created the lighting for the matching western jackets worn by the band. All pieces were decorated with warm-white LEDs for a "retro" feel, with a custom twinkling pattern that was chosen to go with the song, "Follow Your Arrow."
in 2015, we also made a pink version of these boots.
video
These suits and boots were worn for a live performance at the 2014 Grammy Awards. (see clip below)