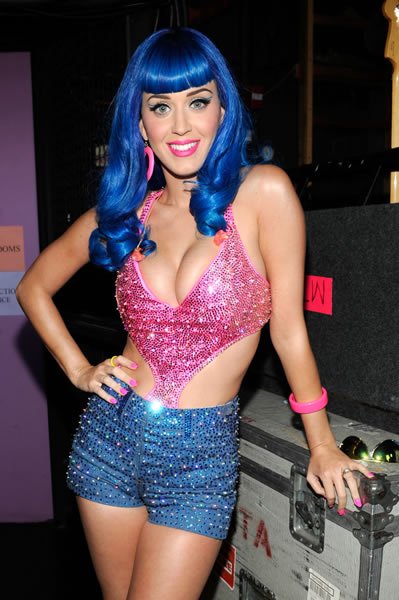 We've created several pieces for pop star Katy Perry, including the lighted outfit that she wore for her performance of "California Gurls" on the MTV Movie Awards in June 2010.
For this project, her stylist supplied the "Daisy Dukes and bikini on top", and we installed nearly 1000 individually hand-mounted LEDs.
We also created the rainbow-colored LED sunglasses that she wore at the beginning of the song, as she descended onto the stage on a surfboard.
video
The video below (taken in our studio) demonstrates how the light patterns coordinate with various parts of the song.