Leather Jacket with 240 RGB LEDs
---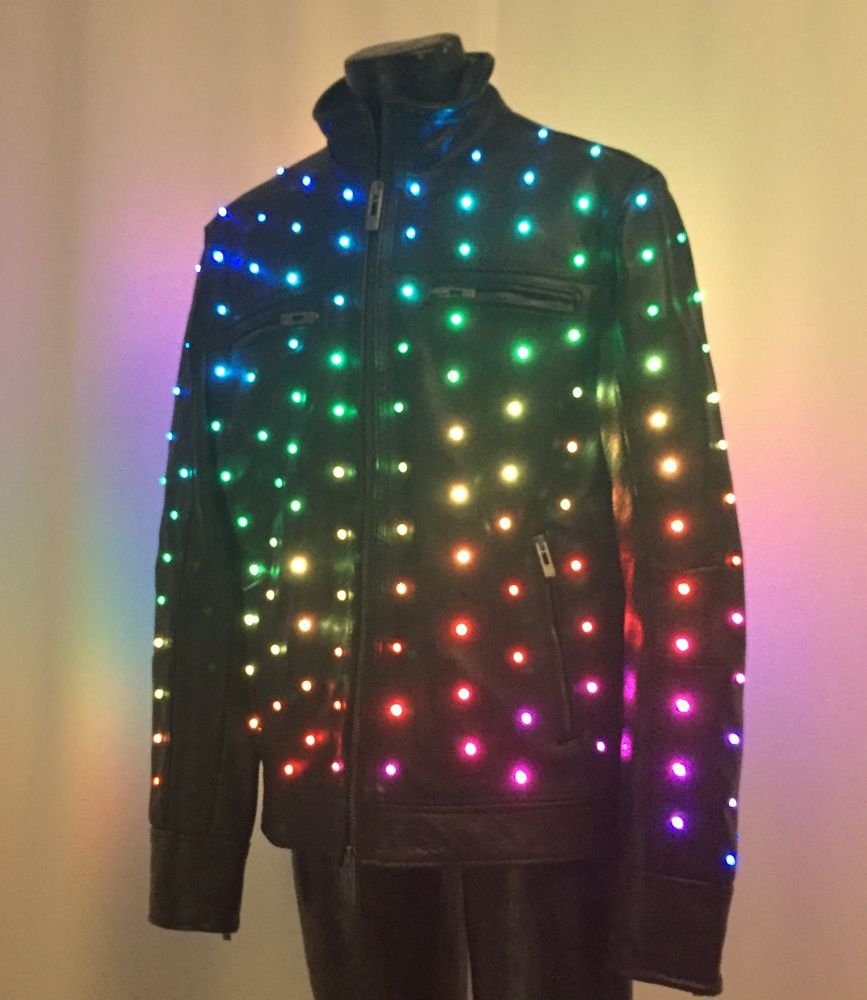 This is a higher-density RGB version of our leather jacket with LED studs, with more than 240 individually addressable RGB LED pixels.
It comes pre-programmed with a variety of effects, ranging from subtle/slow twinkling to high energy pulsing. Many of the patterns also respond to ambient sounds. Custom light pattern designs are also available.
The LEDs are mounted in black rubber grommets that provide a clean and finished look, even when the lights are not illuminated.
video
Sample video of several animation patterns, beginning with a few sound-reactive examples.