Nicholas's Amazing Technicolor Dreamcoat
---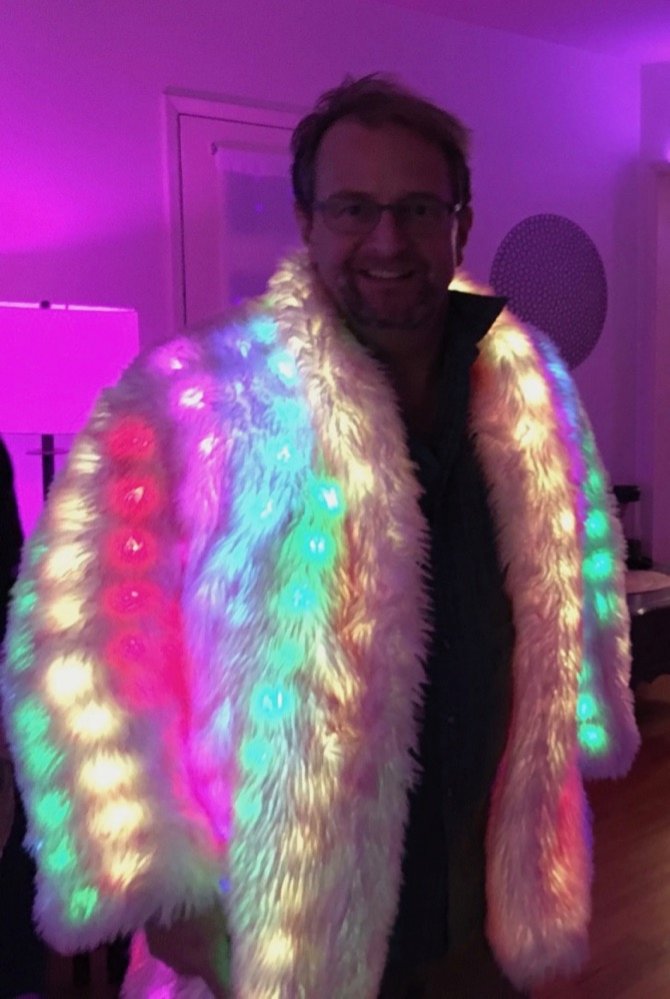 This custom Enlighted coat is made from a plush white faux fur fabric with frosted hot pink tips. The lights are mounted between the fur and the lining of the coat, and are animated in a variety of brain-melting multi-color patterns.
Some of these effects are relatively mellow, and will be welcome in many party settings. Other modes are better suited for a stage, dance floor, or a parade, where it's not rude to draw everyone's attention to you, specifically. Because you're the one in the fabulous flashy fur coat that we just can't stop looking at!
video
The video below shows a variety of patterns with a front view and back view of the coat. The control switches are in the edge of the right front pocket, so you'll see my hand reaching into the frame to change patterns.