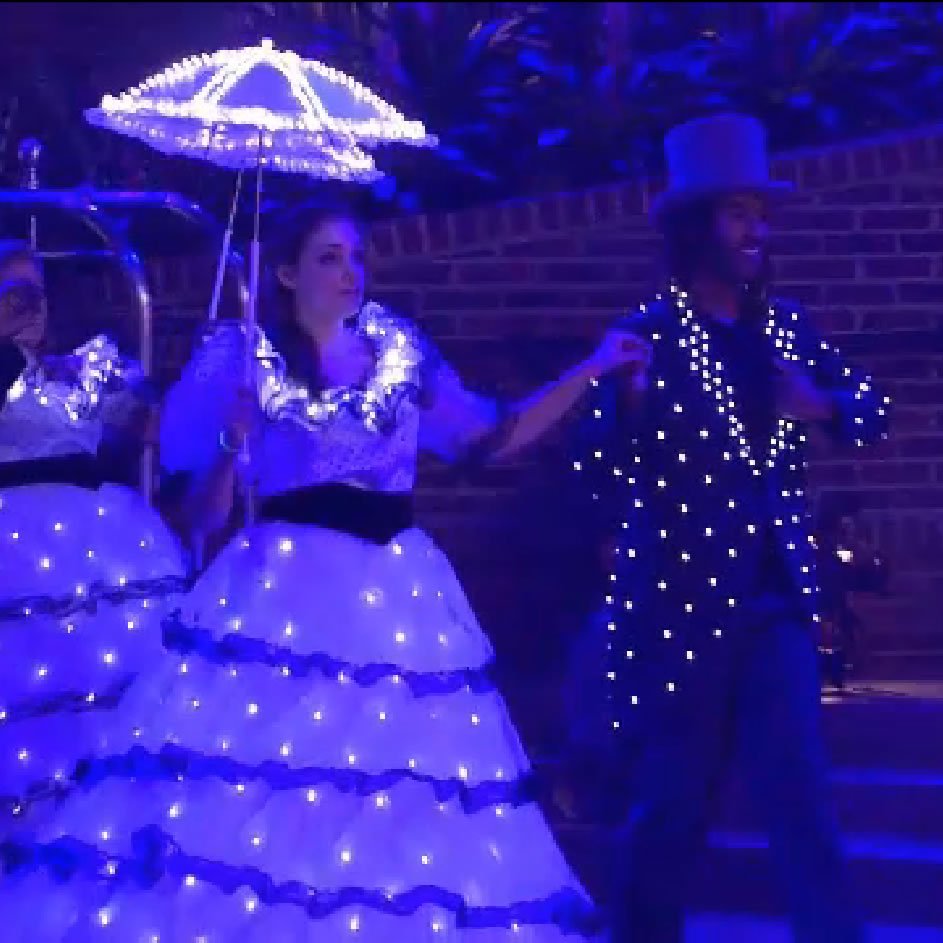 In 2010, Enlighted was commissioned to create several lighted suit jackets, dresses, and matching umbrellas for Nashville's Gaylord Opryland. The costumes were used in the Gaylord Opryland Grand Reopening Ceremony - the resort had been closed for several months due to severe flooding earlier that year.
The client provided all of the base garments and umbrellas. Each suit jacket was decorated with a few hundred white LEDs, arranged in a regular grid on the front, sleeves, and back. The same lights were mounted on the collars, but with a higher density.
The dresses were also decorated with several hundred white LEDs, covering the four tiers of the skirt, and with a higher density of lights in the ruffle at the neckline.
The umbrellas were illuminated with strings of closely spaced miniature white LEDs. All of the lights were illuminated with a steady glowing effect.