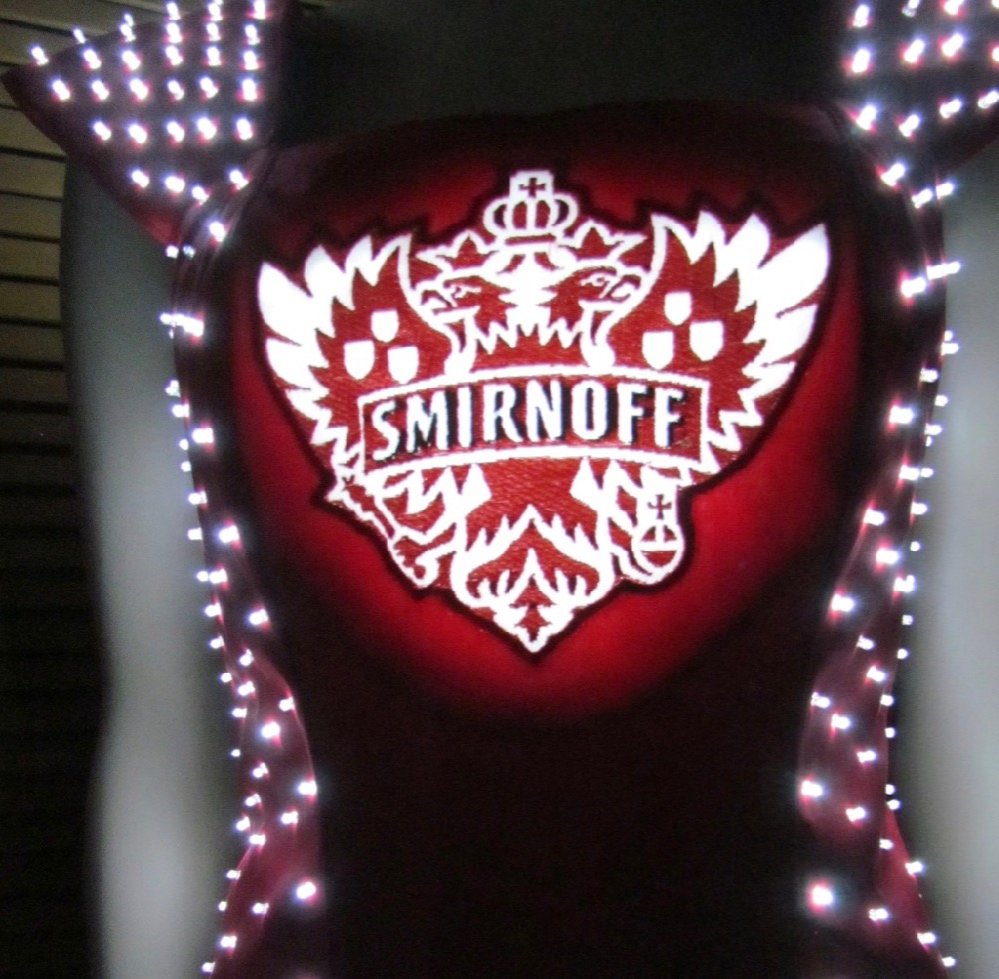 Enlighted created several of these red dresses and headpieces as part of a Smirnoff marketing campaign in 2012.
The dress is a full custom design, with a dense grid of white lights on the side panels, and a backlit embroidered logo on the center front panel.
The lights on the side panels are mounted with the LED lenses exposed on the outside of the fabric, and the wires and supporting electronics hidden inside, under a lining. The embroidered patch is created with a combination of black and red stitching on a sheer white window, and lit from behind with white LEDs.
The ensemble also includes a red and silver headpiece, with white LEDs and fiber optics illuminated by white LEDs.
video
The clip below demonstrates several possible animation settings for the dress.