Starlight Suit Jacket
---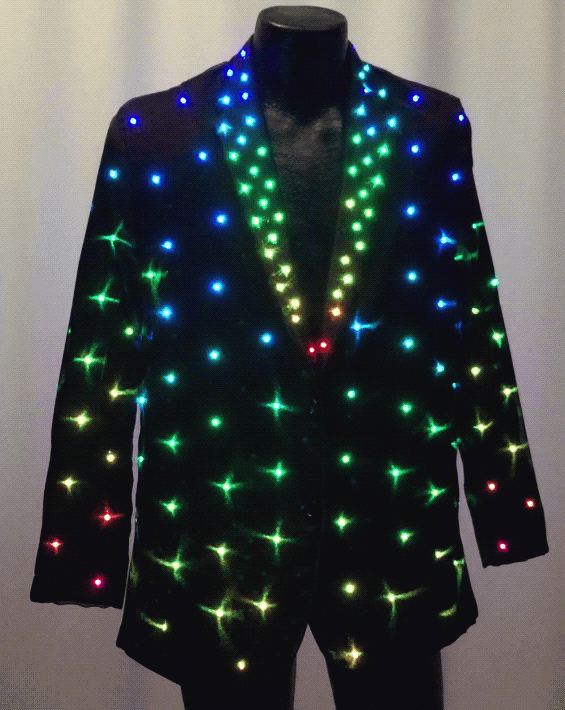 This black suit jacket is illuminated by about 250 RGB LED pixels covering the front, back, sleeves, and collar. The density of lights is higher on the collar, with spacing of ~1" in that area.
The outer layer of the coat is a shell made of sheer black organza. This helps to partly conceal the lights and connecting wires when they are off. When the lights are on, the organza creates a star-like shape at each pixel.
The animated patterns are designed to be relatively subtle, and include options that would be suitable for a cocktail party, like a slow white twinkling effect or a steady glow. Later in the night, you can take over the dance floor with the faster rainbow flashing effects and pulsing sound-reactive patterns.
video
The clip below demonstrates some of the animation effects, viewed from the front and the back.