USANA Aerial Performers
---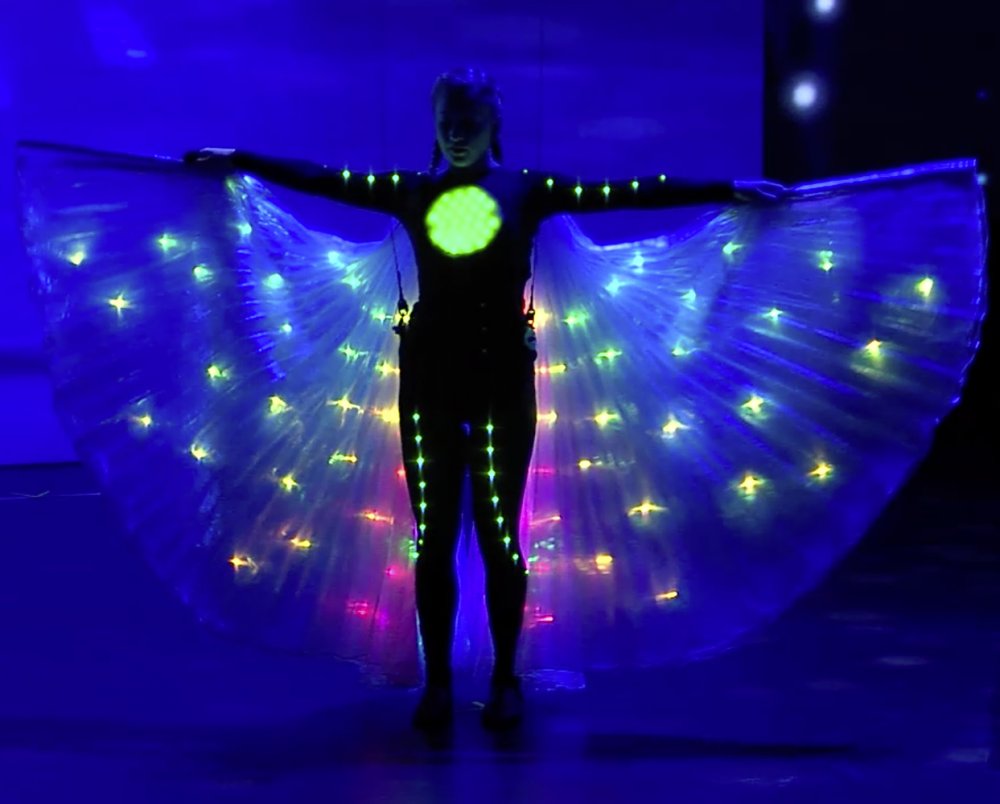 Enlighted was commissioned to create this set of illuminated costumes for USANA Health Sciences, for use in their InCelligence product launch events.
The foundation of each costume is a black spandex bodysuit, with a glowing circle on the front and back of the torso, and points of light tracing the arms and legs along curved outlines. Each suit also has a built-in pair of wings, made of several layers of sheer iridescent pleated fabric.
RGB LED pixels were used as the light sources throughout the design. Animated patterns were controlled by a custom LED driver built into the suit.
controls
The pattern sequence was pre-programmed to match the choreography, including blackout modes where one or more costumes would be dark at specified times. Hand-mounted switches were used to advance through the modes, in order.
design and construction notes
For optimal durability, the lighting was built with small individually mounted RGB pixels joined together with flexible wire junctions.
video
The clip below is an excerpt from a performance in August 2016 (with audio).