Experimental Realities Art Show, 2017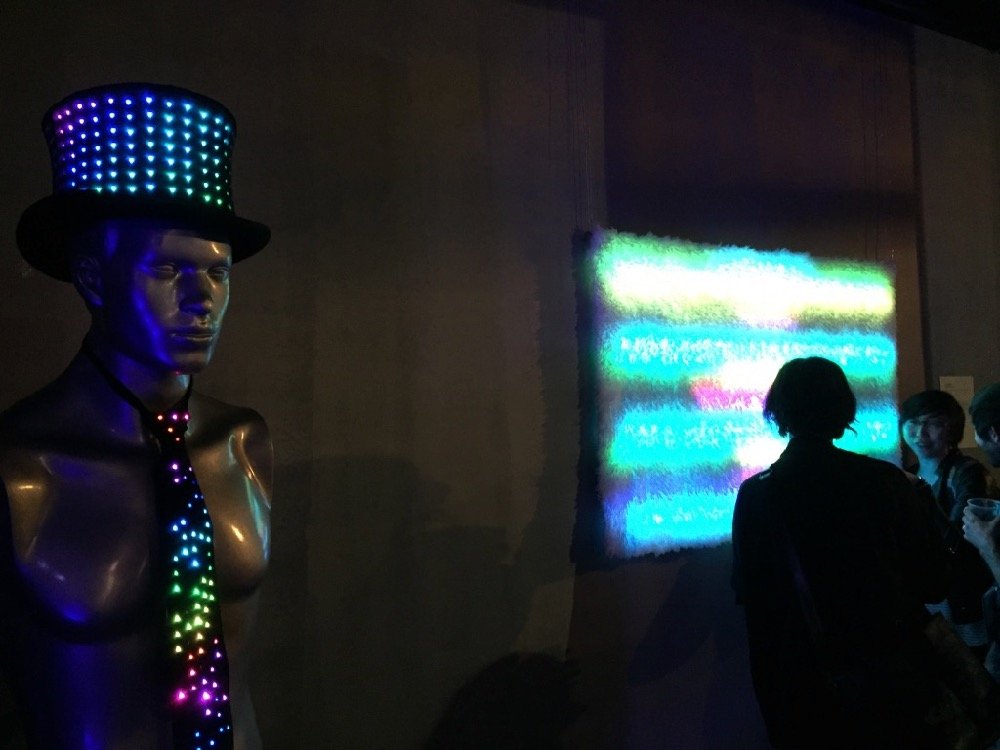 Enlighted presented several pieces at "Experimental Realities: an Exhibition of Interactive, Responsive, Projected, and Animated Art." The show was held June 14th, 2017, at an invite-only industry benefit for WIGI (Women In Games International) and Two Bit Circus Foundation, during the E3 Electronic Entertainment Expo in Los Angeles.
This was the first public exhibition of the new Enlighted Comforter. We also displayed a lighted top hat and one of our matching LED ties.