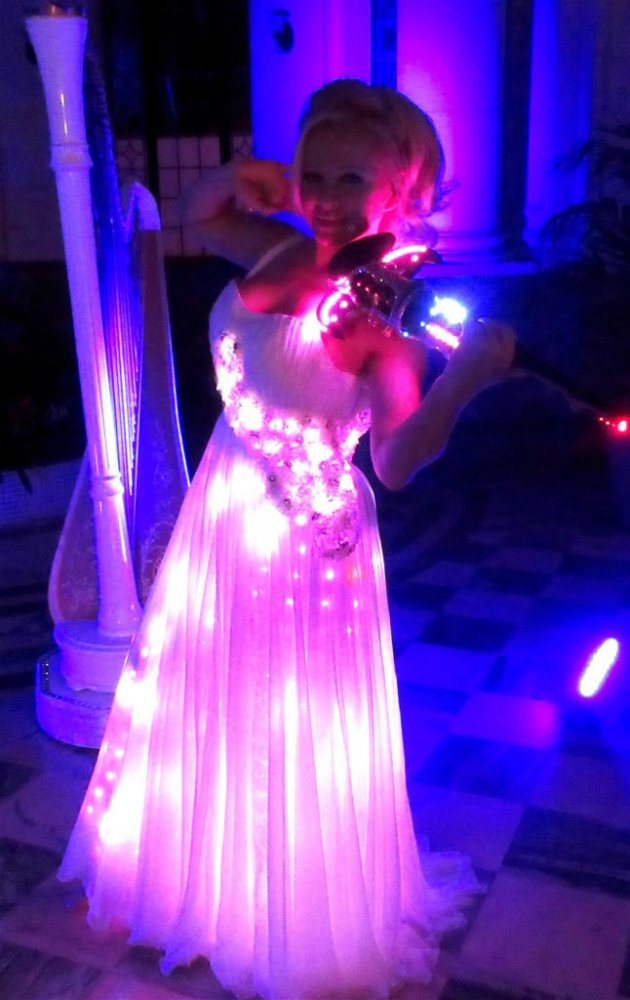 Elena is a Toronto-based musician who sings and performs live music at weddings and other special events, playing the harp, piano, and violin. She enjoys bringing something new and interesting to the experience, and she loves colorful lighting, so she commissioned Enlighted to create this illuminated gown for her.
The design includes about 500 RGB LED pixels, concentrated in a high density in the skirt and parts of the torso (in locations chosen to not interfere with instruments). The dress is programmed with a variety of color changing animation effects, which the wearer can control with an easily accessible mode switch.
We've made other performance costumes for Elena in the past, which are described on this page on our site.
For more information about Elena (and glowing reviews!) please see the artists' page, https://www.elenamusician.com/
video
Elena is wearing the dress in the demo video below.
The second video is set to the tune "Over the Rainbow", which seems quite appropriate.