Hip Length Naomi Vest
---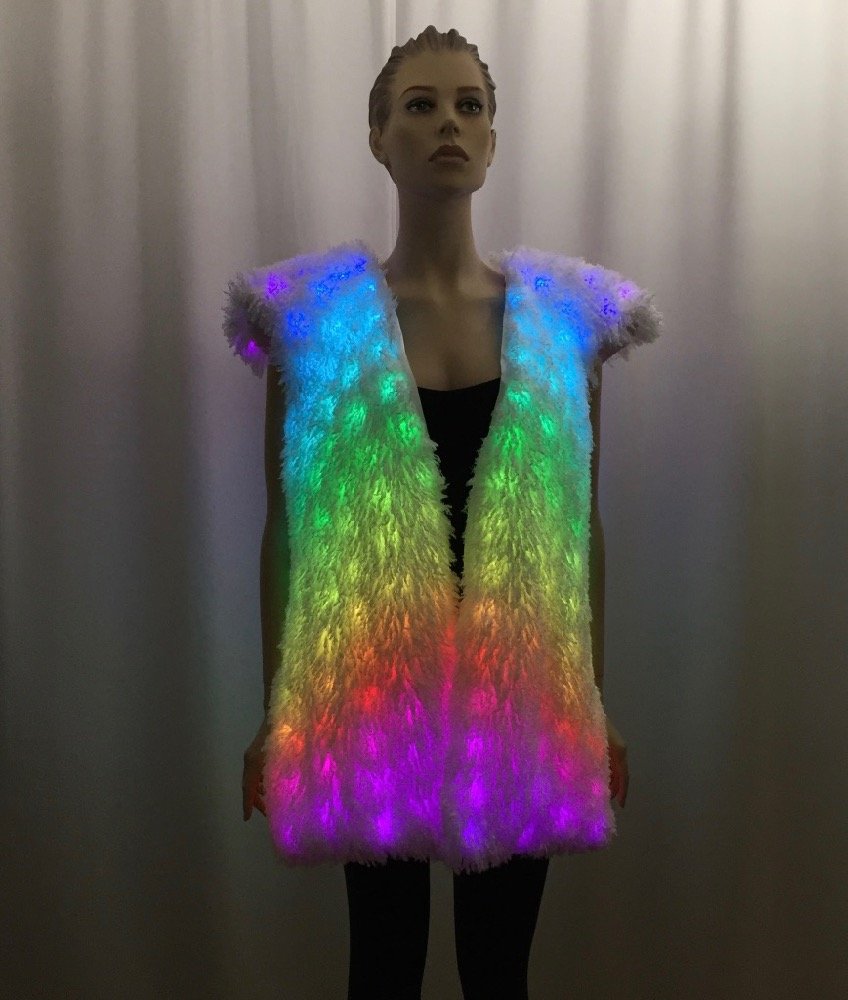 This vest is a shorter (hip length) version of the full-length white fur vest that we created in 2017 for Naomi, two-time WWE SmackDown Women's Champion.
It is illuminated with hundreds of closely-spaced RGB LED pixels, and covered with a shaggy white faux fur which acts as a great diffusing material, giving the illusion of nearly continuous light covering the surface of the garment.
Rechargeable battery packs are hidden in the back of the vest, within the lining. Control switches are mounted in the right front pocket, in the side seam of the vest. The user can easily turn it on or off, advance to the next pattern or previous pattern, and cycle through five levels of brightness. (Sometimes you might want it as bright as possible, while other times you'll prefer a more subtle effect and longer battery life.)
video
The lights are animated in a variety of colorful patterns, as shown in the clip below.