Psychedelic LED Fur Coat
---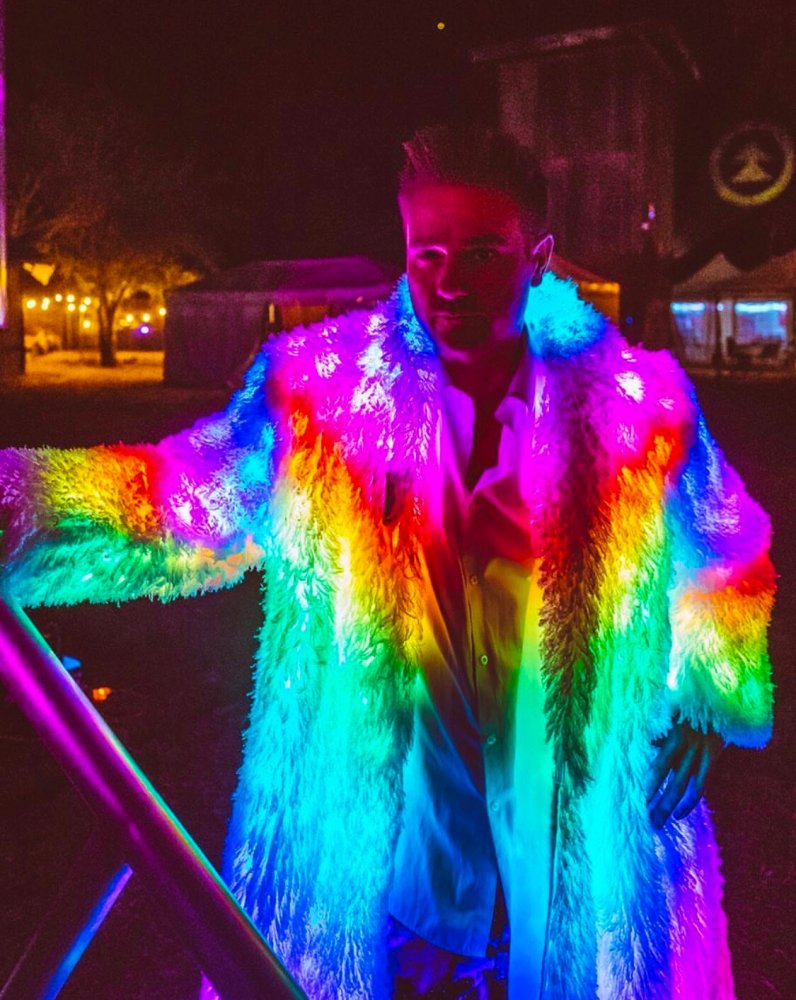 This full-length coat is made with over 1000 RGB LED pixels mounted behind a white shaggy faux fur, with a smooth diffused effect that lights up the entire surface. The lights are animated in a variety of colors and patterns that flow up and down over the body. Some of the effects also react to ambient sound, creating blacked-out regions or bright bars of light in the style of an audio spectrum analyzer.
The control switches are mounted behind the collar, and multiple battery packs are stored in pockets in the lining, in the back of the coat. Depending on the battery life desired, you can use between one and four rechargeable packs simultaneously.
In 2019, this coat was updated with a BLE interface in the LED driver, so it could also be controlled with our new Enlighted BLE app.
video
The clips below show some of the animation patterns, viewed on a live model, and on a mannequin from the front and the back.