Ghost Rider 2020
---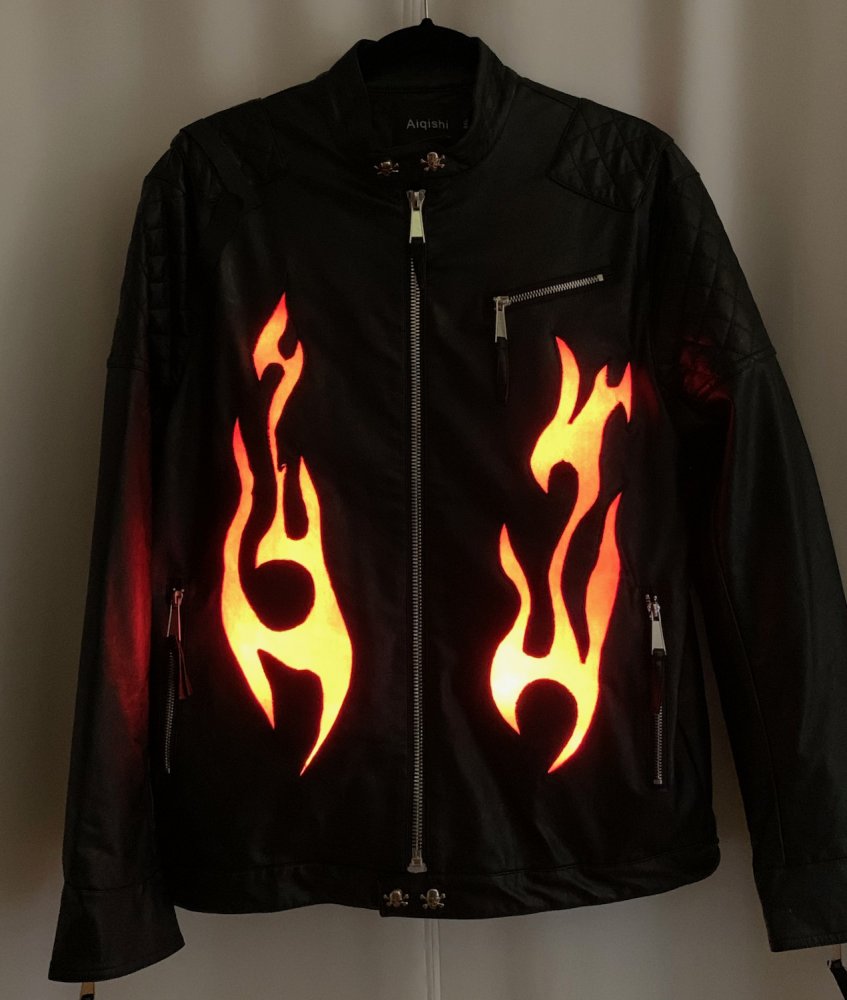 Enlighted was commissioned to add LED flame lighting to this black leather jacket and a pair of black jeans, as another variation of an ongoing Ghost Rider cosplay project for Shawn T. Andrew.
The flame shapes are created with an embroidered stencil technique, where sheer windows are sewn in all locations to be illuminated. Behind each window, we install diffusing materials, flexible RGB LED backlighting, and an internal lining. The LEDs are animated in a variety of pulsing and flickering patterns to simulate fire.
For this outfit, there are large flames on the front of the jacket, and a skull and crossbones with more flames on the back. The pantlegs have burning skull shapes on the thighs. The sheer windows are filled in with red fabric, so the flame shapes are all bright red with or without the LEDs turned on.
(Follow these links to see his original version, a blue version, and a Caretaker version with a trench coat. We also made an LED fire sombrero to go with this outfit.)
video
The clips below show some of the fire effects on the front and back of the jacket, and on one of the pant legs.