Kristy Sellars - AGT Semis
---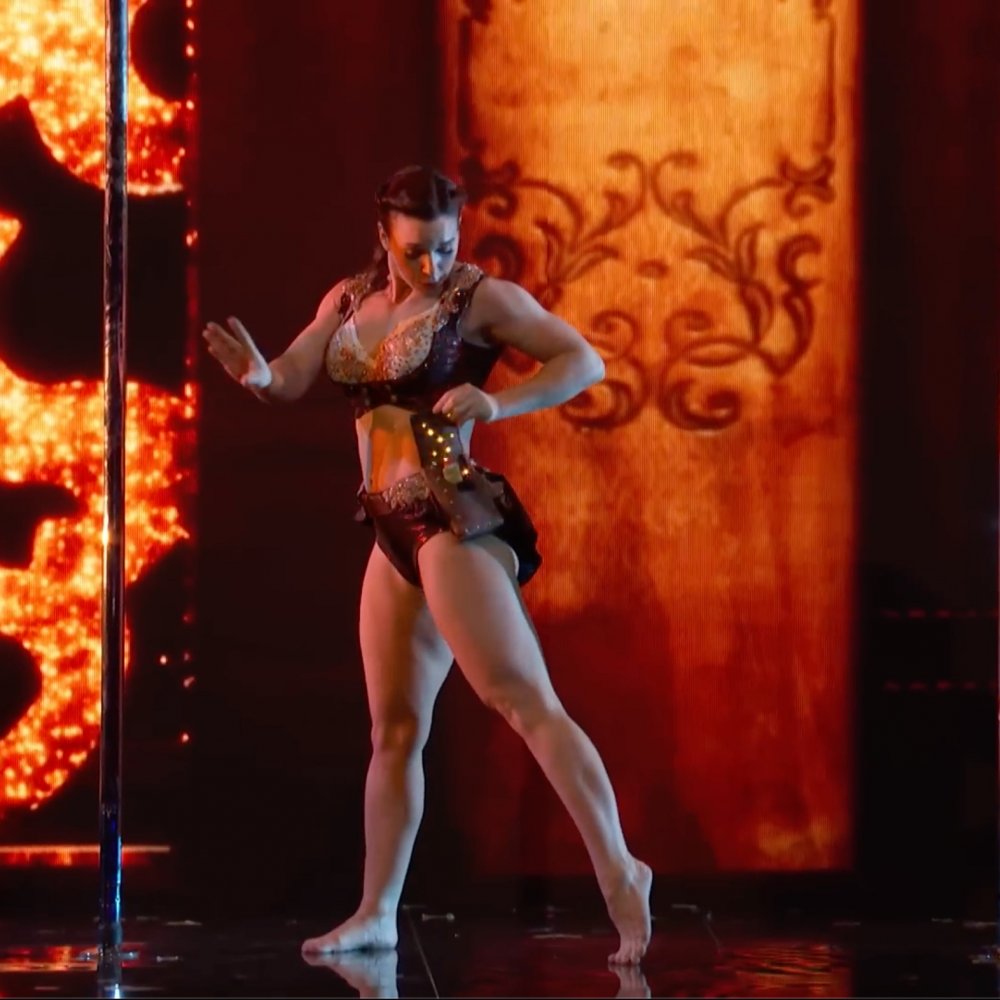 Kristy Sellars is a contestant on the 2022 season of America's Got Talent, performing a series of creative pole dancing routines that combine athleticism and artistry in a multi-media performance synchronized with a custom background video.
In her performance for the semifinals, she uses a magical light-up pencil throughout the storyline, both in physical and virtual form. The pencil is stored in a hip-mounted satchel in the early part of the act and then again at the end. We were commissioned to create the pencil and satchel with embedded LEDs. Both items follow timed lighting sequences that include phases of gold twinkling, a steady glow, and phases of darkness.
The lighting is made of individual RGB LED pixels conencted by flexible wires (essential for durability), and hidden behind sheer fabrics.
Previously, we also worked with Kristy when she won Australia's Got Talent in 2019, and Miss Pole Dance Victoria in 2012.
video
Her AGT semifinals performance is shown in the video below.