Katy Perry - Glow Gala
---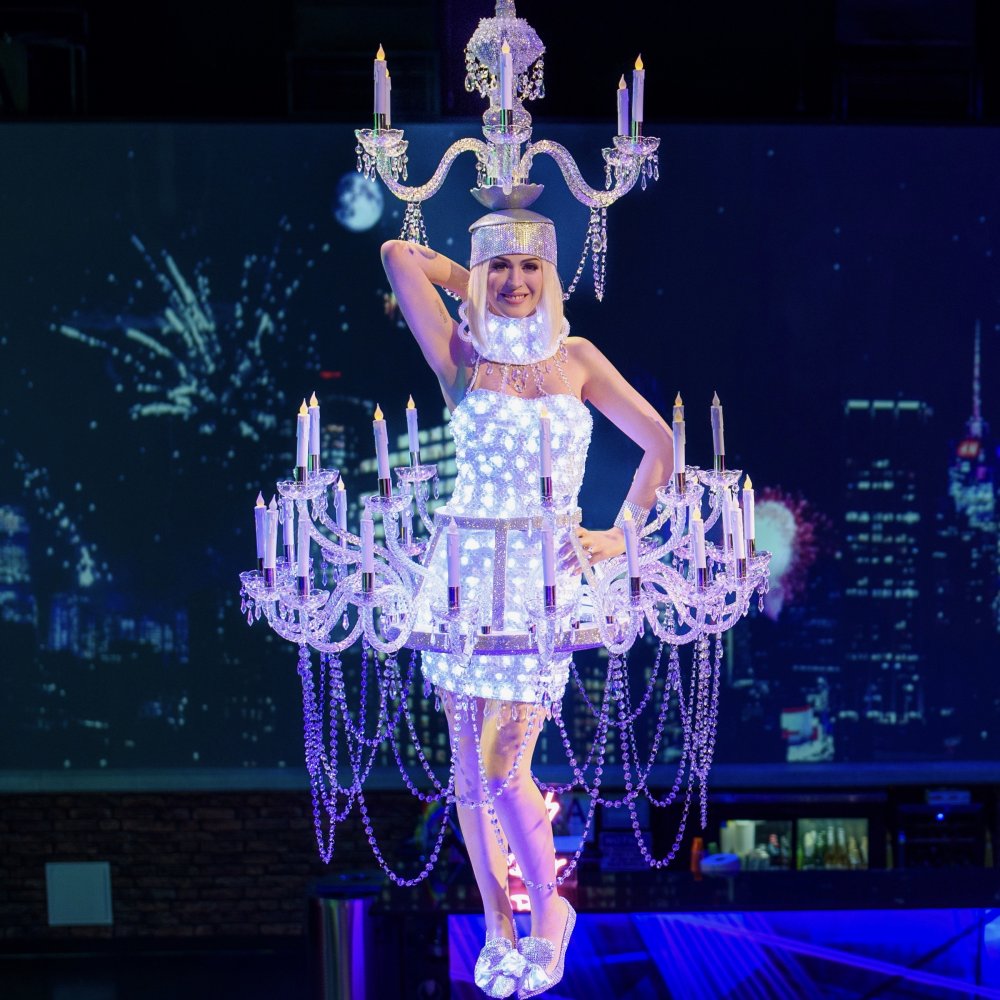 Enlighted was commissioned to create this chandelier dress in collaboration with a team of Madame Tussaud's stylists, sculptors, and designers. We were inspired by an outfit Katy Perry wore at the 2019 Met Gala, although our version also includes lighting on the dress, collar, and shoes. In this case, the entire assembly also functions as a chandelier that hangs from the ceiling and rotates slowly over the exhibit.
The chandelier base/frame was integrated within the wax figure itself, and attached to internal structures that allowed it to be supported from above. We selected all of the chandelier arms, candles, and decorative trims, and assembled those onsite, while also adding a DMX interface for the candles.
The bodice and skirt were built as two separate pieces that snapped together, so that the figure could be dressed around the chandelier frame. RGB LED pixels are mounted on the base layer of the dress, and are then covered by a sheer outer layer that is decorated with strings of translucent beads. This treatment is intended to mimic the glass portion of a traditional chandelier.
Through a DMX interface, the dress is iluminated in a variety of animated patterns and effects which are synchronized with other elements of a multimedia performance throughout the room.
This dress is part of a series of illuminated garments that we created for the new Glow Gala room at Madame Tussaud's New York. You can read an overview for the project in our blog entry, or see the following pages for details on the dresses we made for the wax figures of Lady Gaga, RuPaul, and Priyanka Chopra.
video
The clip below shows a full rotation of the chandelier, while the lights are being animated in time to the music.