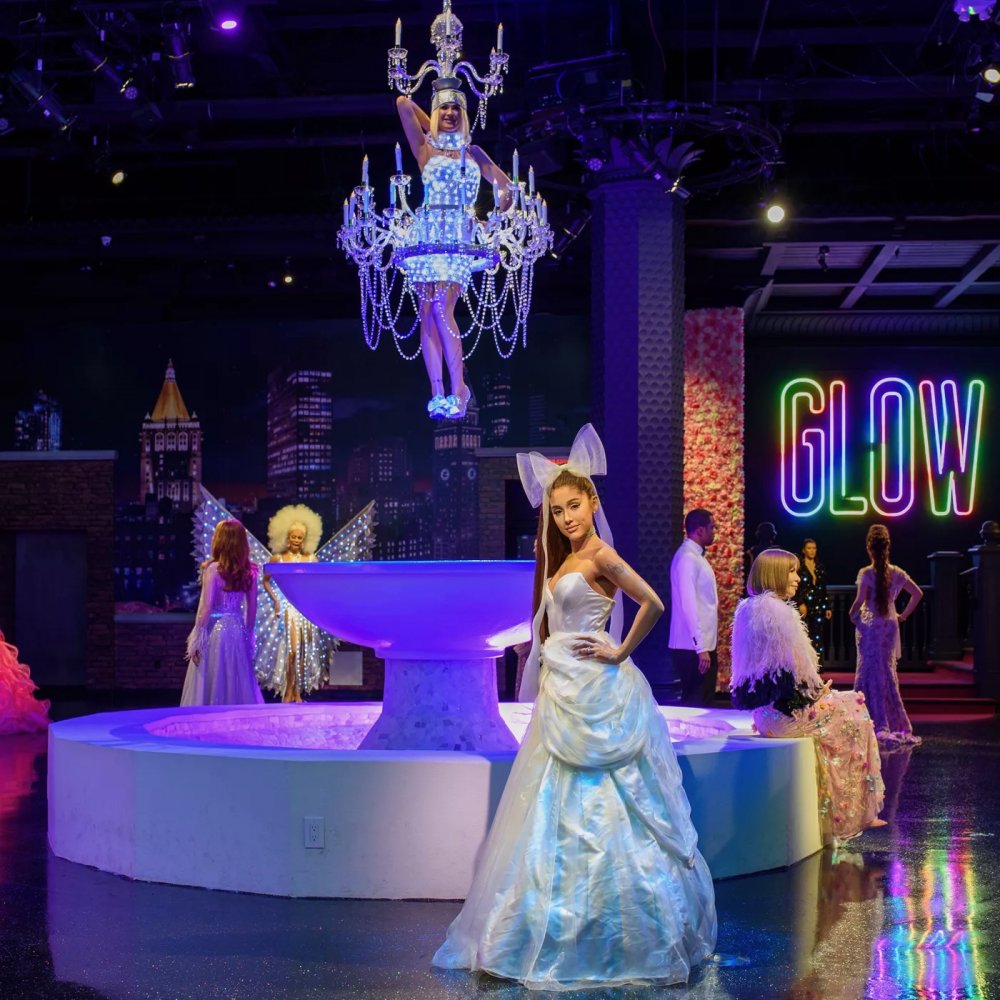 Enlighted was commissioned to create LED dresses for several wax figures in the Glow Gala experience at Madame Tussaud's NYC in Times Square, which opened in June 2022.
The centerpiece of the room is a recreation of Katy Perry's iconic 2019 Met Gala chandelier dress, which hangs from the high ceiling. Lagy Gaga and Priyanka Chopra are also dressed in outfits inspired by their 2019 Met Gala looks, but with added illumination. RuPaul is wearing a lighted silver dress and wings inspired by a classic Bob Mackie design. All four of these "show stopper" dresses are programmed to pulse and change in sync with a multimedia music and lighting experience.
Please see the following pages for additional details on the show stopper dresses: Katy Perry, Lady Gaga, RuPaul, and Priyanka Chopra.
We also added more subtle lighting to many of the other outfits in the room, including ties, LED buttons, and accents on other dresses. We've created a separate page where you can see these LED accessories.
video
The clip below shows an overview of the whole Glow Gala room.