Ashraf Red and Gold 2019
---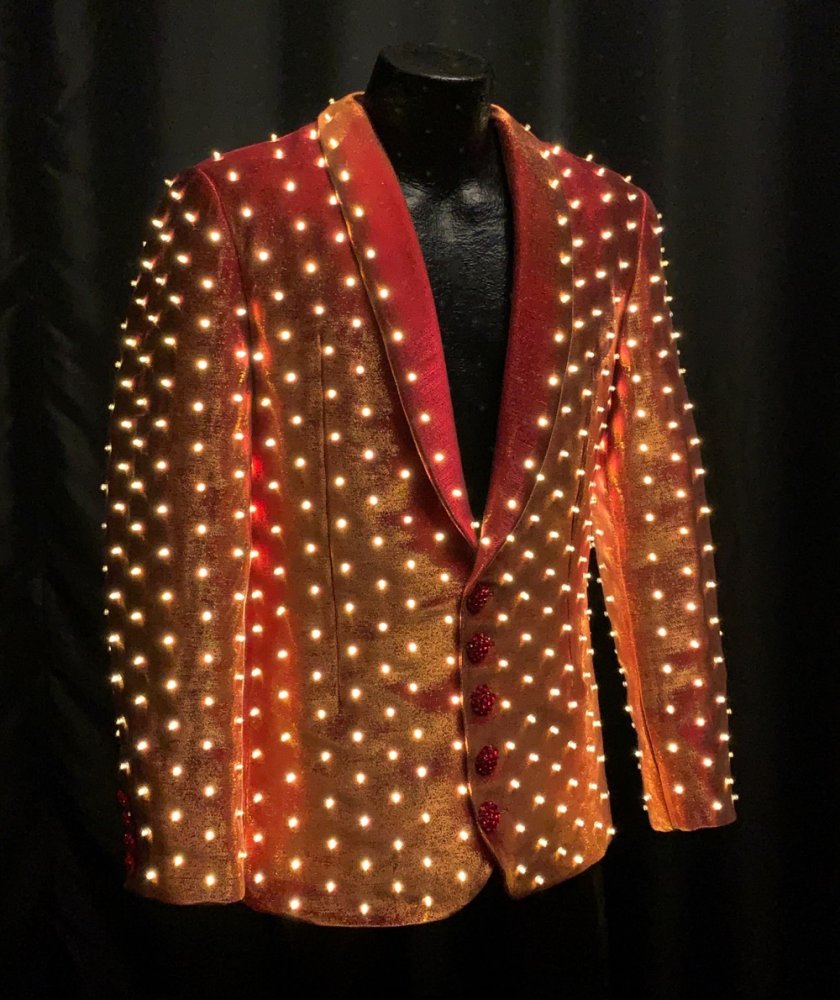 This custom Enlighted suit jacket is decorated with about 1000 warm white LEDs, which reflect a gold-tinted glow on the metallic red/gold base fabric of the jacket. The name 'Ashraf' is also lit up in block letters on the back.
As a fun experiment, I set up a camera and recorded myself working on this. The resulting timelapse video is posted on this page of my blog.
Our client for this project was Ashraf Habibulah, CEO of Computers and Structures, Inc. Ashraf is a longtime collector of Enlighted wearable art, and uses these clothes for public speaking appearances, many of which can be seen on his YouTube channel.
Some other pieces we've made for him include: a gold sequined jacket with RGB LEDs, a black suit jacket with RGB LEDs (with matching pants and bowtie), a black vest with white LEDs, a black suit with white LEDs, a red jacket with white LEDs, a white jacket with RGB LEDs, a red sequined jacket with white LEDs, a silver jacket with cool white LEDs, a metallic gold jacket with gold LEDs, a set of matching suit, pants, jacket and shoes with red and white LEDs, and this black coat with gold LEDs, from 2010.
video
The clip below shows some of the animation patterns, viewed from the front and the back.